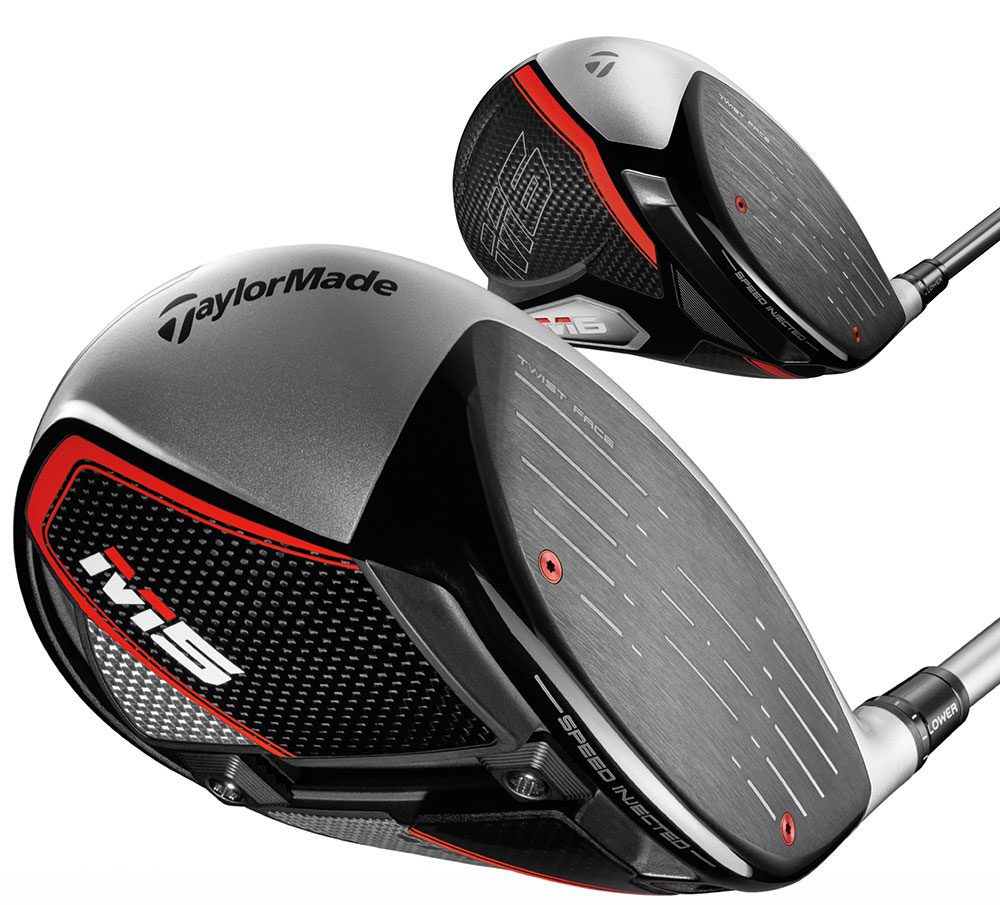 07 Jan

Faster, Further, Straighter for the 2019 Rental Clubs at Furry Creek!

Although opening day may be a few months away, we have been given a sneak peek into what the rental clubs will look like at Furry Creek this coming season.  On Thursday, Taylormade Golf announced the new M5 and M6 golf lines for the 2019 season.  A sleek new orange look to get away from the BMW/AMG style badging from last season. To add to the orange, a now commonplace carbon fibre look and feel to the clubs to reduce weight but also for the obvious aesthetic reasons. The carbon fibre just looks fast, and these drivers are all about speed. They are being said that they are the fastest clubs Taylormade has ever produced…but that is quite obvious for almost any company I would think.  They are also said to be bordering on the edge of being legal through the injection of "speed" into the face to teeter on the edge with the USGA and R&A.  Even a quote from Tiger Woods on Taylormade.ca saying they are at the current legal limit with this,
"What TaylorMade has done with Injected Twist Face is allow us to have a hotter face that feels more stable. The fact that it's at the legal limit and that's as fast as you're gonna get… you'll have the confidence to blow it by your competition when you step up to the tee."
— Tiger Woods
To add to the Speed injections, the irons will also carry on the "Speed" theme announcing today that the 2019 irons will feature a "Speed Bridge", a bridge that carries across the cavity on the rear of the club from top to bottom allowing for a unique combination of sound, distance and forgiveness. "Faster, Further, Straighter" seems to be the words of the day at Taylormade with the press release going out from their Carlsbad, CA headquarters this morning only a day after three of their signature golfers finished in the top 10 at the Sentry Tournament of Champions on the weekend. Dustin Johnson and Rory McIlroy were the top Taylormade players at -15 and tied for 4th; while John Rahm put up a T8. To note, Jason Day also finished with a respectable 13th. All were playing a full kit assortment of M5 and M6 clubs in advance of this mornings announcement. Tiger Woods was the only Taylormade poster child not playing this weekend at the Sentry.
It is exciting to see this news and get an advanced look at the new clubs that we will have the pleasure of stocking this season. We typically carry around 50 sets of clubs with an assortment of Right, Left, Stiff and Regular shafted options.  Our Golf Shop also carries an assortment of clubs made for our female guests. We like this line as it fits along with the brand we are trying to create here at Furry Creek. A real show of quality and there is no better way to display that, then with one of the best brands of clubmakers in the industry.  Our rental clubs will be available for $52 per set and come with a sleeve of Taylormade balls and a bag of tees. Come give them a full round try this season. BW